Update Notice
Dear audience,
We hope that you are safe during these difficult days.
At this time, with the desire to return to routine and bring music back into our lives, we have opened the center's concert season.
For any question, please contact us.
—
We are all in difficult times, and are following the situation very closely and with great concern.
Our hearts go out to the bereaved families. We wish a fast recovery to the injured and hope for the return of the kidnapped.
Hoping for better days,
The Eden Tamir Center.
Read More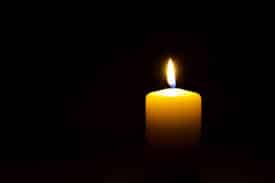 The Eden-Tamir Music Center is located in the ancient and picturesque village of Ein-Kerem (a neighborhood in modern day Jerusalem) near the Miriam Spring and an ancient Mosque surrounded by a quaint garden.
The center was founded in 1968 by the renowned Piano Duo Bracha Eden and Alexander Tamir, two of the leading Israeli pianists and pedagogues in Israel and around the world. They have contributed greatly to the promotion of classical music and to the education of the younger generation in Israel, and the Eden-Tamir Center, which stands to this very day, is an integral part of their heritage.
The center's concert hall has 120 seats. At the entrance to the hall you can find a large and bright foyer, with vegetation and seating areas.
Over the years, the Eden-Tamir Center became one of the leading musical institutes in Israel. It hosts weekly chamber music concerts, performed by top national and international artists, holds workshops, festivals and master classes. The Eden Tamir Center have had a long-term collaboration with "Kan Voice of Music" radio station, and indeed, many of our concerts are broadcasted live on the radio.
The high level of the concerts and the intimate and pastoral atmosphere of the venue create a special experience of music, beauty and relaxation.